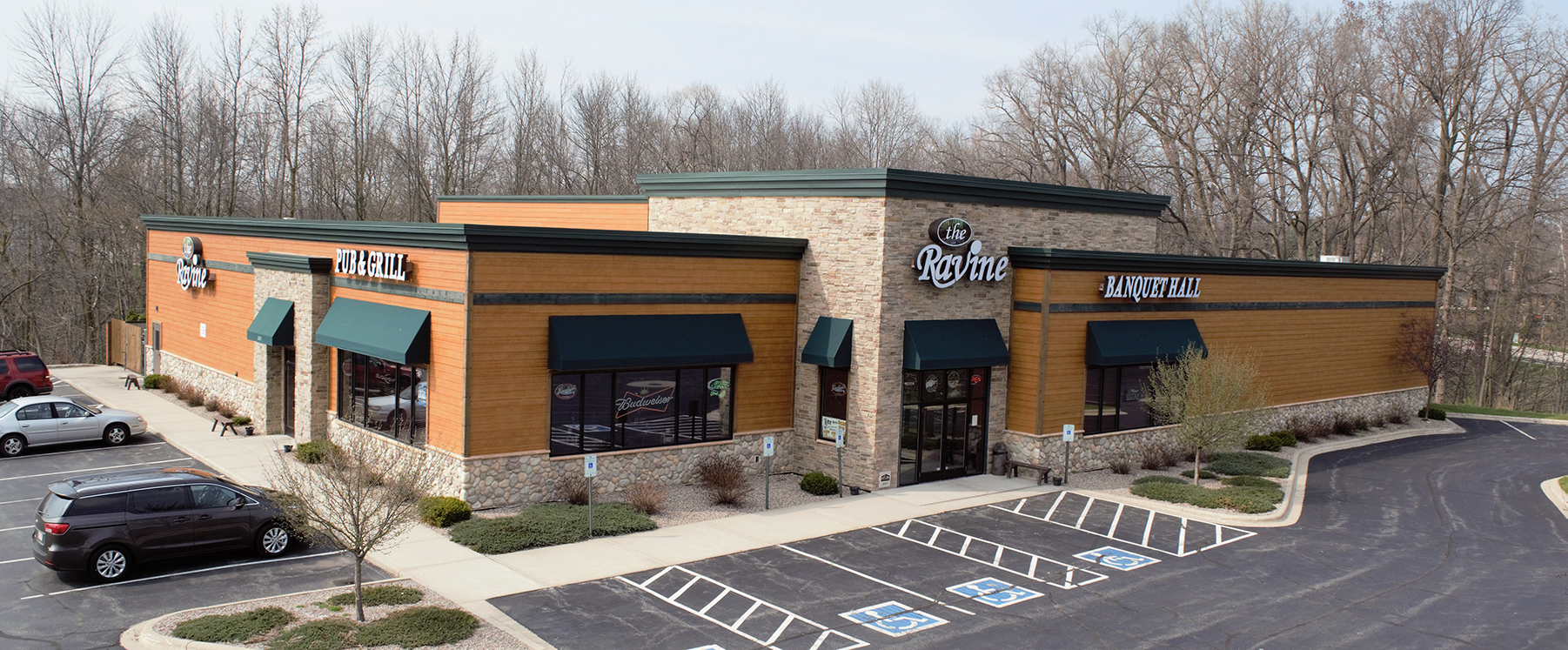 The Ravine is a family owned and operated pub, grill & banquet hall which has been serving the Green Bay, Wisconsin area since 2007.
Our menu includes appetizers, salads, homemade soups, a variety of sandwiches, broasted chicken, fish, dinner entrees, and homemade pizza.
Our homemade soups served daily include Chicken Dumpling, Chicken Booyah, Chili & our Soup of the Day.
The Ravine's Banquet Hall can accommodate up to 500 people.
We specialize in many different types of events, from weddings, bridal showers, baby showers, birthday parties, anniversaries, corporate events, retirement parties, funeral dinners and much more.
Please call us at 920 468 4147 if you are interested in our banquet facilities.
With our many years of experience, we will make your event a special day!